Mike Jurca, PGA - Director of Golf
 (435) 657-3868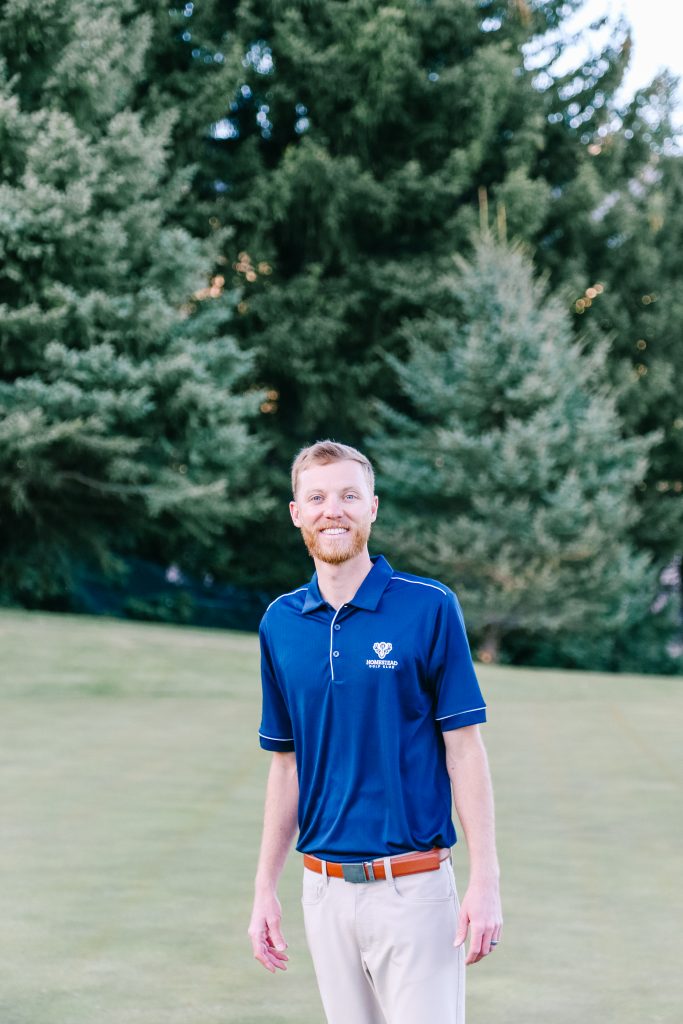 Mike Jurca is the new Director of Golf here at Homestead Golf Club. Jurca is a native of St. George, Utah and has a well-groomed background in the world of golf.
He is a former collegiate scholarship athlete that played golf at Brigham Young University. During his college career at BYU, one of Mike's best finishes came during the PING Cougar Classic in 2012. He fired a 70-69-69 for an 8-under-par total and a runner-up finish. He was a consistent contributor to the BYU team throughout his career, making the traveling squad often.
Mike was a two-time Utah State individual champion at Dixie High School and helped lead the Flyers to three-straight Utah State titles from 2005-07.
Before arriving at Homestead Golf Club, Mike was most recently Director of Golf for the city of Grand Junction, Colorado and prior to that he was the Head Golf Professional at The Ledges Golf Club in St. George, Utah. He is a Class-A PGA Professional and member of the Utah Section PGA. Mike has the goal of growing the game of golf here in the Heber Valley and looks forward to a long career here at Homestead Golf Club.
Mike learned the fundamentals of golf from two of the most respected teaching professionals in the state of Utah, Mike Smith, and Kevin Averett. Mike Smith was named teaching professional of year by Golf Digest and the Utah PGA Section during his tenure. Kevin Averett is Southern Utah's Premiere golf instructor and has been responsible for putting Southern Utah golf on the map. Both of these men have taught many collegiate and professional golfers in the state of Utah.
Sadie Palmer - Assistant Golf Professional
Sadie Palmer is the new Assistant Golf Professional at Homestead Golf Club. Currently, Sadie is a PGA Apprentice and working towards membership in the Utah Section PGA. As a Utah native, with over 20 years of golf experience Sadie has been major leader in breaking through barriers for women golfers here in Utah. Sadie started playing at age 8 and eventually played collegiate golf at Southern Utah University as a scholarship athlete. While trying to pursue a spot on the LPGA tour, she gained even more knowledge caddying and then got into coaching both men's and women's college golf at her Alma Mater SUU. Most recently, she has been the full time Assistant Golf Professional at Promontory Club in Park City, Utah. Her energy and unique, competitive skill set makes it fun and easy for all golfers to learn the game!
700 North Homestead Drive
Midway, UT 84049